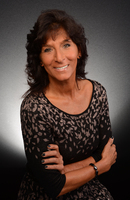 Sondra Reid
Realtor�, Sales Associate
Sondra Reid is a longtime resident of the Tri town area.
Sondra resides now in Ashford and was a former resident of both Mansfield and Willington. She is the proud mother of Catherine and Dannielle Reid. Both are attending the University of Connecticut.
She has been an agent for over 9 years with Ferrigno Realtors. During her time at Ferrigno, Sondra has continued to demonstrate incredible loyalty to her clients and has consistently gone above and beyond as she helps them accomplish their real estate goals. She loves working for the family owned agency.