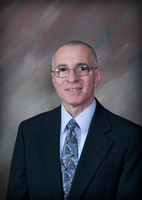 Bob Ferrigno
Partner / Broker / Manager
Licensed in Connecticut since 1976
Bachelor of Arts Degree- Business, Saint Michael's College, Vermont 1979
Bob has over 39 years experience in real estate. Bob was soon licensed in sales after turning the age of 18, working summers while in college at the family business, then, joining full time after completion of college.
He holds GRI designation (Graduate Realtors Institute), and has taken numerous courses: Construction Management, Real Estate Law, Appraisal and Appraisal USPAP and Dale Carnegie Sales Training classes and previously held Connecticut Certified General Real Estate Appraiser license. In addition, having construction background, acted as General Contractor in various local projects for new and existing projects.
Instructor (30 year span) for Real Estate Principles and Practices classes," Connecticut's pre-licensure course," for UConn, Greater Hartford Community College, and Tunxis Community College
Over the years, Bob had active role in local board, Now it's Tri-County Board of Realtors, serving as past President of the board, and was named "Realtor of the Year" 1992, and sits presently on Education committee. Part of: CT Realtors, CT MLS and National Association of Realtors.
Locally, Bob is member of Windham Chamber of Commerce and Willimantic Lion's Club. Bob was active on Saint Michael's College Alumni Board of Directors, past president of local " Hartford" chapter, and was named Alumnus of the Year in 1999, in recognition of distinguished accomplishments.
Good communication is the cornerstone of any successful relationship. You can count on Bob to provide you with the information you need on as schedule and in a manner that suits you best. Lifelong local resident ,is married to Mayra and they have two daughters.